Warriston Place Advisors is the culmination of over twenty years' of experience
in leading global financial institutions of its founder, Andrew Jamieson.
Proven originator of institutional relationships
Andrew Jamieson, has 20 years experience in leading global financial institutions. Prior to launching Warriston Place Advisors, Andrew was Global Head of Broker-Dealer & Market-Maker Relationships at BlackRock's iShares ETF division and responsible for their Client Execution in EMEA. A proven originator and developer of Institutional & Hedge Fund relationships across multiple disciplines with a strong client & revenue focus, Andrew has been a regular contributor to both print & digital media for leading global publications and speaker at industry conferences & events across the globe.
Unique knowledge of the European ETF & Securities Finance Landscape
Andrew has a unique understanding and knowledge of the European ETF landscape and how the industry functions. Equally, leveraging his extensive experience within the Prime Brokerage & Securities Finance industry, Warriston Place Advisors is also heavily involved in supporting and developing evolution in this marketplace, particularly with an angle towards FinTech and disruptive business models, to best monetize their client's operating platforms.
FX & Fixed Income Expertise
To complement our equity focus, Vincent DeLorenzo brings a wealth of understanding and experience from his senior leadership positions in the FX and rates world, with a truly global perspective. A respected industry figure, Vincent is often called upon to opine on regulatory and industry wide matters and has served on numerous trade bodies and other professional organizations.
Outside of our in-house consultant team, we are also able to leverage a strong network of contacts who are able to add bandwidth for specific projects, details of which are available upon request.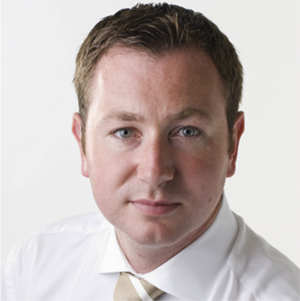 Andrew Jamieson - Founding Partner
Andrew J. Jamieson, Founding Partner of Warriston Place Advisors, and formerly Managing Director, Global Head of Broker-Dealer & Market-Maker Relationships / Head of EMEA Capital Markets Group, for BlackRock's $1 trillion iShares ETF business was responsible for delivering market insights, execution services and product structure expertise to iShares clients and managing the distribution channels with partner banks.

The Capital Markets Group also works with other BlackRock investment teams to maintain the liquidity, tax efficiency and performance standards for iShares ETFs.

Andrew joined BlackRock in November 2012 from J.P. Morgan where he ran the Equity Finance business in EMEA from February 2008, upon the acquisition of the Bear Stearns Prime Brokerage business, where he held a similar role responsible for Securities Lending, Synthetic Products, Collateral & Inventory Management and Hedge Fund coverage. In his short time at Bear Stearns he was instrumental in developing the international capability of both Bear Stearns's Equity Finance & Prime Brokerage businesses.

Previously Andrew was with Barclays Capital and played a leadership role in growing their securities lending & synthetics business over a 7 year period, specifically interfacing with the hedge fund community. Andrew joined Barclays from Connecticut based hedge fund, Paloma Partners, where he was head of structured products & financing.

Prior to this he had roles within synthetic trading, securities lending & bond repo at both NatWest Markets & J.P. Morgan, where he started his investment banking career.

In addition, between the years of 2010-2012, Andrew held the position of Chairman of the European Board of Equilend and was a board member of the International Securities Lending Association and has been a regular contributor to both print & digital media for leading global publications and speaker at industry conferences & events. Andrew holds a Bachelor of Engineering degree from the University of Edinburgh and joined the Equity Finance business after a spell in industry.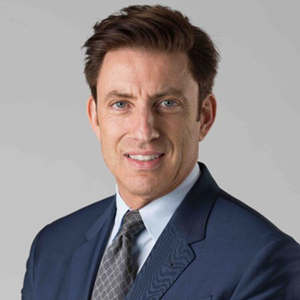 George Spentzos - Senior Consultant

George Spentzos, CFA, FSIP is an Advisory Board Member at LNG Capital and Board Governor at CFA Institute.

Most recently, he was a Managing Director (Head of Key Client Program) at Société Générale, based in London.
Prior to that, George ran the Fixed Income Advisory Group at Credaris, a UK-based asset manager, where his team implemented investment strategies and client portfolio solutions.

Previously, he was head of structured credit at Brevan Howard Asset Management after having worked for three years at Cheyne Capital where he managed a $1 billion long/short credit fund.

George started his financial career at Nomura International where he traded credit derivatives and corporate bonds for the bank.

Before completing his MBA, he spent 10 years at Amoco Petroleum in Canada and the United States in a variety of engineering and business development roles.

George is Past Chairman and Fellow of the CFA Society of the UK. He earned an undergraduate degree in Chemical Engineering from the University of British Columbia and an MBA in Finance (Beta Gamma Sigma) from the University of Denver. George is also an Executive Advisory Board member of Daniels College of Business at the University of Denver.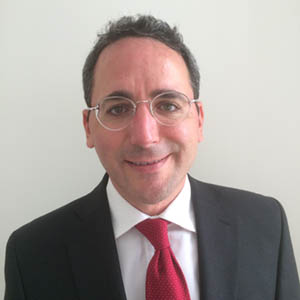 Vincent Delorenzo - Senior Consultant

Vincent has worked in FX and rates for over twenty years, based out of New York and London managing teams across the globe.

He began his career at Citibank where he rose to become head of their North American FX short term interest rate trading business and was promoted to Managing Director during his time there.

Afterwards he left to work at Bank of America, where he was a member of the global FX management committee and managed an FX sales and trading team of over one hundred professionals in Europe, the Middle East and Africa covering corporate and institutional sales, e-commerce, research and trading teams in spot, forwards, options, emerging markets and proprietary positioning.

He latterly managed the bank's global FX forwards and short term interest rate derivatives businesses, with teams in London, New York and Singapore, with both businesses achieving record results under his leadership. At Societé Generale, Vincent was global head of short term interest rate derivatives trading, managing teams in New York, London, Paris and Hong Kong. He was also a member of SG's global FX management committee and its global short term rates management committee.

Vincent has deep knowledge of all FX and short term rates products, processes and systems: from the front office to the back office, through to electronic and voice execution, including regulatory, compliance and audit issues.

He has represented his employers to regulatory bodies in Europe and North America, to the press, to legal authorities and was a member of the Bank of England's FX Joint Standing Committee, the premiere FX market committee. Vincent has consulted and advised on FX and rates issues for clients before tribunals in New York and London.

He is currently based in London and is a member of the Economic Club of New York, Chatham House and various other professional organisations.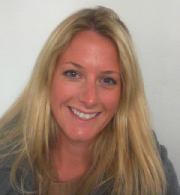 Charlotte Russell – Consultant
Charlotte consults across all four of Warriston Place Advisors fields on marketing materials, digital marketing, and pitching. She has over ten years of in-house financial services experience in sales and marketing, prior to which she worked agency side. Charlotte most recently worked at Man Group within FRM – the Fund of Hedge Funds business managing relationships with global consultants and a select number of large European institutional clients. In her early years with FRM Charlotte was responsible for material design and narrative, pod casting and web design. Prior to joining FRM in 2009 Charlotte worked for Fidelity and Societé Generale IB.